Guangzhou Penghua Playing Cards Limited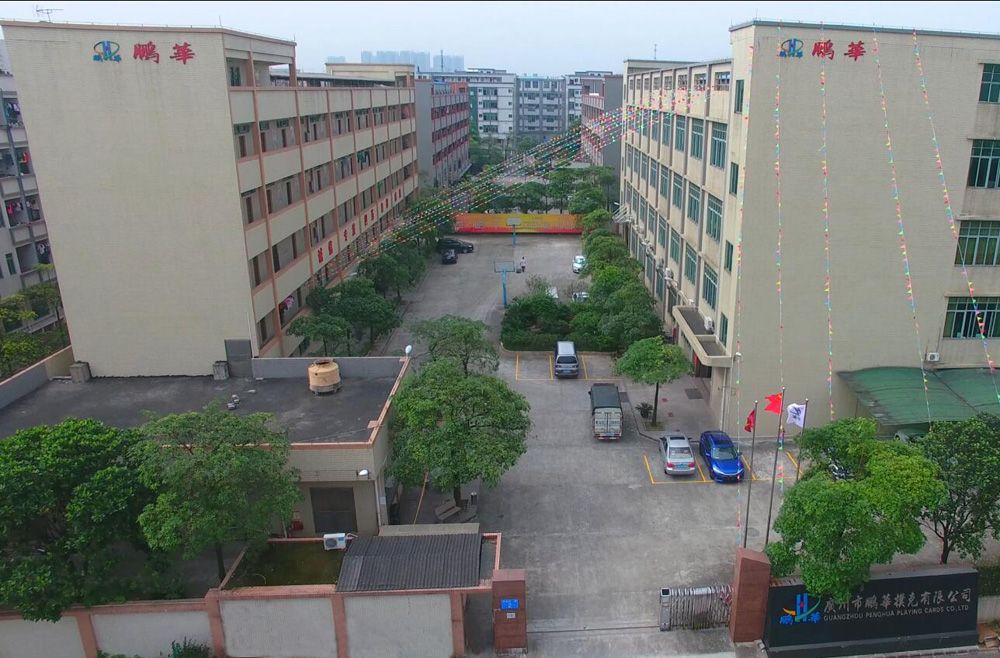 Guangzhou Penghua Playing Cards Co., Limited is a printing and packaging factory established in 2006. The factory has a plant area of more than 20,000 square meters with more than 350 workers. It specializes in researching & development, manufacturing, and processing all kinds of professional playing cards, puzzles, magazines, leaflets, and packaging products. It produces more than 200,000 decks of poker cards a day, which includes card products used in casino card games, board games, collectible card games, magic performances, education, and promotion. The products are complied with international standards and sold to worldwide territories including Europe, North America, Middle East, East Asia, and Africa.
■    Automatic Paper Die-Cutter
■    Full Colour Offset Printing Press
■    Aqueous Varnishing Machine
■    UV Coating Machine
■    Auto Paste Up Machine
■    Dehumidification System
■    Auto Paper Laminating Machine
■    Automatic Folding Machine
■    Auto Saddle Stitching System
■    Card Corner Rounding Machine
■    Auto Rigid Set Up Box Forming Machine
■    Puching Machine
■   Rollem Slipstream Automatic Playing Card Machine
■   Shrink-Wrapped Machine
■   Auto Linen Paper Texture Presser
■   Auto Edge Oiling Machine
■   Auto Branding Machine
Copyright © 2023 | Longshore Limited.  All rights reserved.